SoliDrop – intelligent Solutions – is your partner for contract filling, contract packaging and complementation.
Whether small quantities or large batches, we accompany you in your project and put your product into the right shape. Due to our technical flexibility and our many years of know-how, we are able to fill and pack different packages according to your individual requirements under highest hygiene standards.
We offer tailor-made solutions for contract filling, contract packaging, complementing, warehousing and distribution. Do you want to outsource processes or realise a completely new idea? Contact us and we will find the best solution.
Contract filling and
Contract packaging
Efficient and hygienic filling and packaging requires a lot of know-how. Benefit from our many years of experience. We offer you contract filling and contract packaging with tailor-made solutions for almost all sizes and shapes.
Hot filling or cold filling of
liquid and pasty food supplements
liquid and pasty cosmetics
dry products and bulk goods
Individual batch sizes
Sample filling / sample packaging
Individual filling / individual packaging
Bulk filling / bulk packaging
We fill and pack the following packages
Other Services
In addition to our classic contract filling and contract packaging, we offer the following additional services:
Special Solutions
Do you have something completely new in mind?
Contact us, we will be happy to support you with the implementation.
Contract filling and contract packaging of new products
Filling and packaging of new or unusual products usually requires a separate processing concept and individual solutions. Thanks to our individual systems we are able to meet diverse requirements under highest quality standards. So there are almost no limits to your requirements for new and unusual products.
Packaging
Labeling, boxing or inserting an instruction leaflet are packaging steps that usually involve individual requirements. Typically this steps follow directly after or in connection with the filling but can also be ordered separately.
Complementation
On request, we can offer you a full-service, which is tailored precisely to your product and your needs. In addition to contract filling and contract packaging, we also take over your raw material purchasing, the production, the storage and the distribution to your customers. So you can relax and concentrate 100% on your marketing and sales.
Quality and Sustainability
The sustainable and environmentally friendly use of resources is important to us. In order to minimize our CO2 emissions, we pay attention to regional suppliers and producers. This also applies to energy. The entire electricity requirement of our company is covered to 100% from a private hydropower plant, which is located directly on our premises.
We work according to strict HACCP hygiene standards and pay attention to careful handling of your products and constant quality controls. The error rate is therefore reduced to less than 0.1% compared to fully automated productions.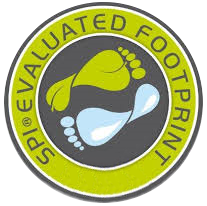 Our company is evaluated by the University of Technology of Graz regarding the CO2 footprint. Based on this audit, our processes will become even more sustainable and environmentally friendly in the future.
Choose SoliDrop and rely on more sustainability and added value in Austria.
Contact
Address
Petermühlweg 15d
8073 Feldkirchen bei Graz
Styria/Austria
Contact
Tel: +43 (0) 664 134 0008
Mail: office@solidrop.at